We as a company take mental Health and Well-being very seriously. We have been supporting Time for Change and signed the employer pledge a number of years ago. This offers our support in doing our bit, alongside many other companies to end mental health discrimination in the workplace.
As of 2021 Time for Change is no longer receiving funding so while we still use many of the resources we have now made the Mental Health at Work Commitment.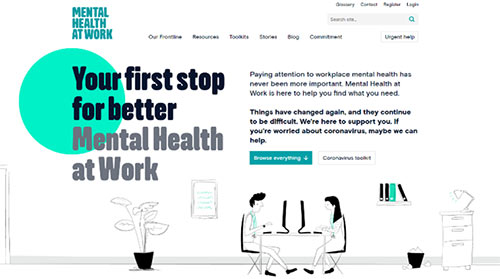 We are also doing the following:
Commitment and leadership from the Board / Leadership Team
Quarterly update at Compass and sharing mental health info: news, guidance, films, studies
Quarterly 'tea and talk' meetings - sharing personal experiences at all levels
Mindfulness training for anyone who is interested
'Stress at Work' safety instruction training and refreshers
Mental health awareness training for all line managers: BP-HR13 Supporting Mental Health & Using Wellness Action Plans
Free 'Employee Assistance Program' (EAP) via Perkbox
Quarterly review of progress at H, S & E team meetings
Wellbeing annual survey every September
Some headline figures:
1 in 4 British workers are affected by conditions like anxiety, depression and stress (excessive pressure) every year. Mental ill-health is the leading cause of sickness absence in the UK, costing an average of £1,035 per employee per year.
There are seven principles behind the plan that we use: