We as a company take mental Health and Well-being very seriously. We have been supporting Time for Change and signed the employer pledge a number of years ago. This offers our support in doing our bit, alongside many other companies to end mental health discrimination in the workplace.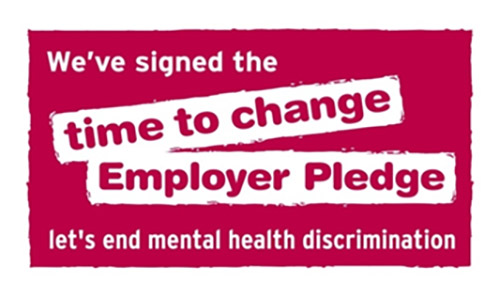 Some headline figures:
1 in 4 British workers are affected by conditions like anxiety, depression and stress (excessive pressure) every year. Mental ill-health is the leading cause of sickness absence in the UK, costing an average of £1,035 per employee per year.
There are seven principles behind the plan that we use: