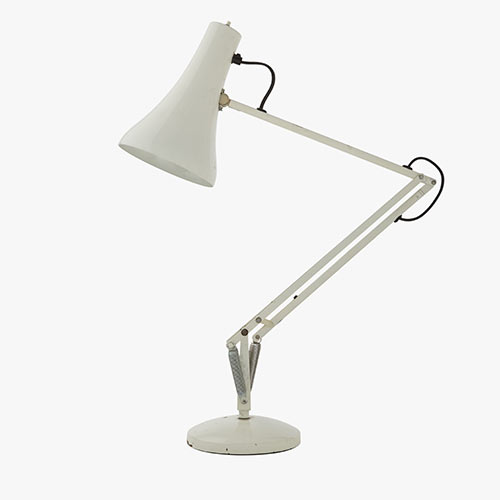 This Anglepoise product was produced between 1973 and 1985. At the time it used the latest materials of the time. This included nylon, which allowed parts to take on complex shapes that were light and cost-effective.
However, over long periods of time these components are more prone to decay and failure compared to materials like metal.
So for example one area, like the nylon swivel ball that connects the top arm to the shade have been an issue, and after nearly 50 years of use some are failing. Unfortunately at this time we do not have a replacement piece, but are working on a solution.
One design change that was made from the Anglepoise Model 75 to this product the Model 90 however was a nylon section in the top of the back arm to join the top arm at the centre joint this was to allow the different sections to align properly and form a joint. Some have started to fail here and are very difficult to resolve from a repair perspective.
However, we may have a workable solution, kindly devised by one of our customers. This that will require a bit of labour. The joint section is likely to be snapped as per below, and you will notice that it is a nylon material under the paint: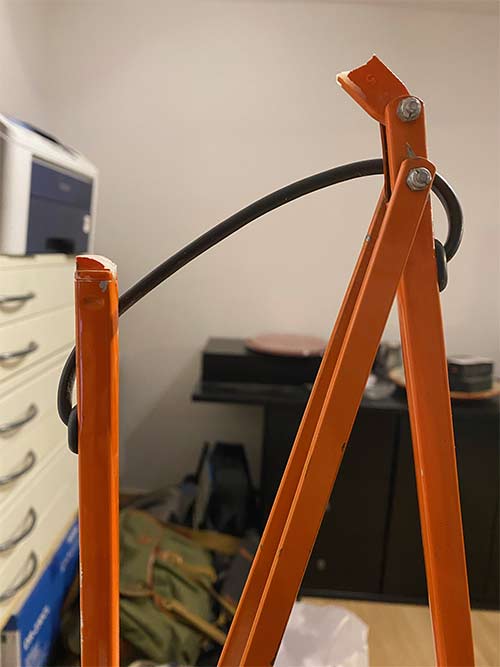 With a bit of cutting and filing we end up with something like this. A modification that resolved the issue and will actually make the component stronger in the long run so it is unlikely to happen again: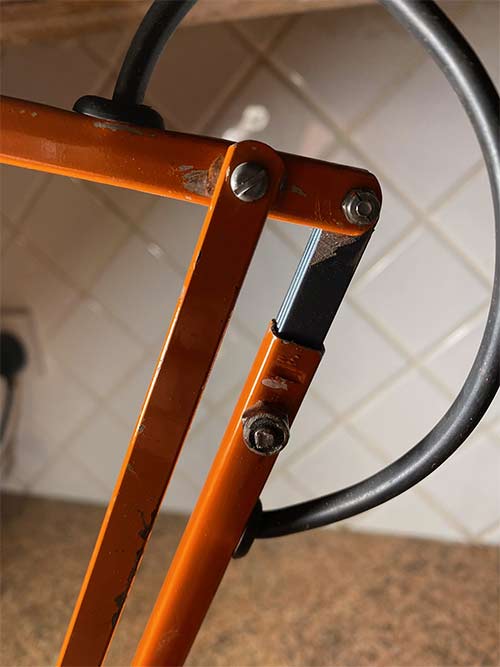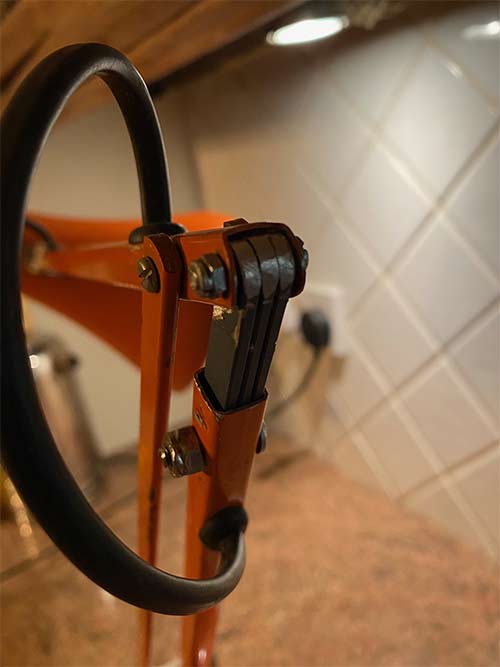 The whole piece could then be resprayed if you chose to do so. If this is something you are interested in please contact us quoting 'Model 90 back arm repair' and we should be able to find you some material to allow you to make this repair.
If you are looking to rewire your product there are a couple of options for you.
A rewire set can be purchased here, or a rewire service can be purchased here.
You might find the following assembly instructions interesting, and helpful in repairing your Anglepoise Model 90 product