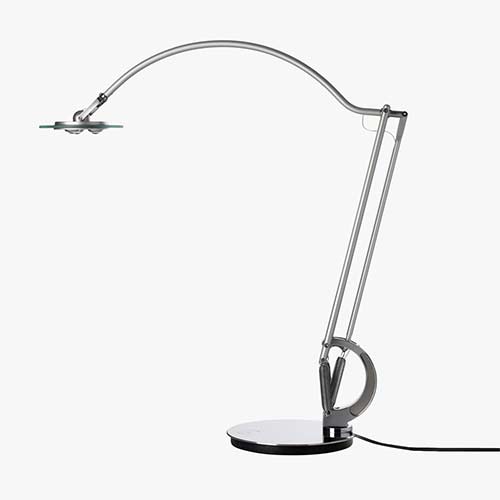 We made the Anglepoise Type C from 2011 to 2014. It used a lot of the latest LED technology to provide a compact shade and a bright, focused light source.
Unfortunately we have had some issues with the light source. There are three main LEDs and sometimes some may stop working. We have been able to manage this situation as we had a number of spare shade sections available. The design has a connector at the top which allows 'hot swapping' these replacement shades. Unfortunately however we have now run out of these spare parts and no longer work with the technology partner that helped us develop this product.
So what we are proposing that if you are in a situation where your lamp has stopped working then please contact us with a receipt and product photos, and we would like to supply you another Kenneth Grange designed desk or table lamp free of charge. You should be able to find the collection here
We then suggest keeping your current Type C safe, and we plan to look into a solution over the next couple of years.