What is your refund and returns policy?
Refunds
We can only provide you with a refund for products purchased from Anglepoise.com. We cannot provide refunds for products purchased from another retailer - you will have to contact them directly.
Faulty Items
If the product you purchased from Anglepoise.com or other retailers is faulty or has issues, please contact us, and we can resolve your issue.
Anglepoise.com Returns
If you need to return your anglepoise.com purchase for whatever reason, please follow our free and simple returns process below. Please note that the item(s) need to be returned in original condition and packaging.
Please return within 30 days of purchase.
Please tick the appropriate reason code on your delivery note (included with each item).
Follow the 3 steps on the red DPD Returns Slip. Please ensure your order number is entered on to the label.
Your refund will be processed within 14 days of receiving your returned item. If you need any additional assistance, please contact us.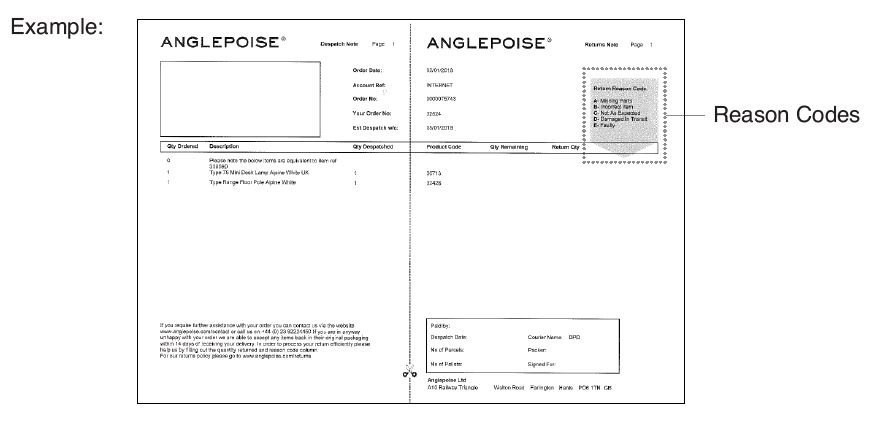 Please tick the relevant reason code, and it will help us to process your return quicker.