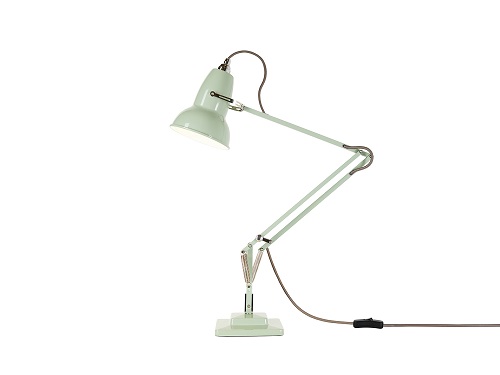 Other colour options are available.


Launched in 1935 and generally considered the archetypal Anglepoise, the Original 1227™ pioneered our unique constant spring technology to deliver ultimate flexibility and perfect balance. Today this timeless, classic design enjoys iconic design status.
Anglepoise and the National Trust have come together to create a timeless range of lamps that are designed to illuminate our homes and the everyday objects that bring us joy.
The funds we raise will shine a light on conservation work across some of the Trust's hidden gems including The Homewood, a modernist villa in Surrey, our source of inspiration for the first Anglepoise and National Trust collaboration.
Anglepoise will contribute in the first year of the collaboration a minimum of £15,000 to the National Trust. The funds raised will help support The Homewood, designed by architect Patrick Gwynne and gifted to the National Trust in 1999.
Following the successful launch our collaboration with the National Trust in 2021, we are adding a new colour to the collection. Taking inspiration from the modernist colour palette, the new Buttermilk Yellow collection launches in September 2022. Anglepoise is donating a minimum of £20,000 in 2022/23 to support The Homewood in Surrey.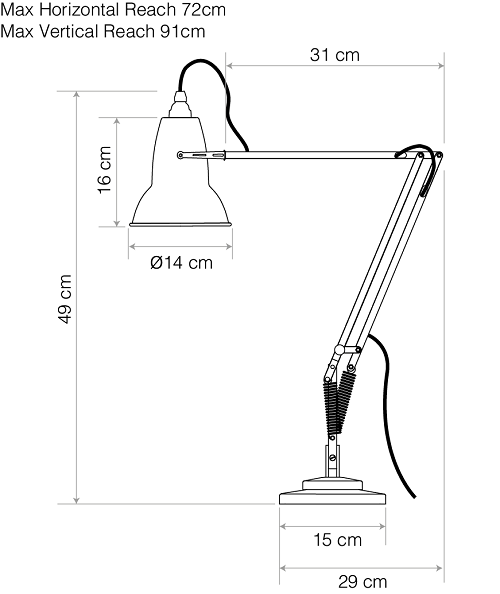 Original 1227 Desk Lamp - Dimensions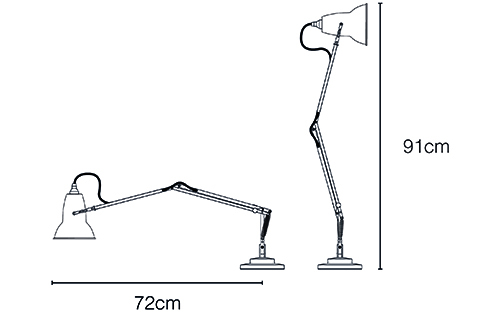 Original 1227 Desk Lamp - Maximum Reach


Product Information

Model: Original 1227 - National Trust Edition
Lamp Type: Desk Lamp
Inventor : George Carwardine

Dimensions: H49 x W44 x D15cm
Materials: Aluminium, Steel, Cast Iron, Chrome plated fittings
Cleaning: Clean with a soft, dry cloth
Weight: 3.15kg

Switch Type: Inline Cable Switch
Cable Length / Type: 2.0m – Braided Cable

Bulb included: Yes
Bulb type & rating: 1x E27 LED – 5.5W
Bulb output: 600 Lumens / 2700 Kelvin
Bulb lifetime: 15,000 Hours use

Bulb replaceable: Yes
Max Bulb Rating: 10W LED E27
Dimmable: Yes - Additional electrical hardware required
Country of Origin: China
Energy Efficiency: F (using bulb supplied)


Downloads - Instructions

UK Specification PDF - download here
Downloads - Technical

Data sheet UK Specification PDF - download here

Complete Technical Pack - download here
(Contains 3D files, Data sheets, Photometric files, Energy labelling)

Downloads - Images

Cutout Images Pack - download here
Lifestyle Images Pack - download here

To purchase an Original 1227 Desk Lamp or to check alternative colour options - click here