If your Anglepoise Giant is not staying in the desired position, we recommend tightening the bolts at the 5 points as shown in the below photo, you will require 2 x 17mm spanners (originally supplied with your lamp) or adjustable spanners.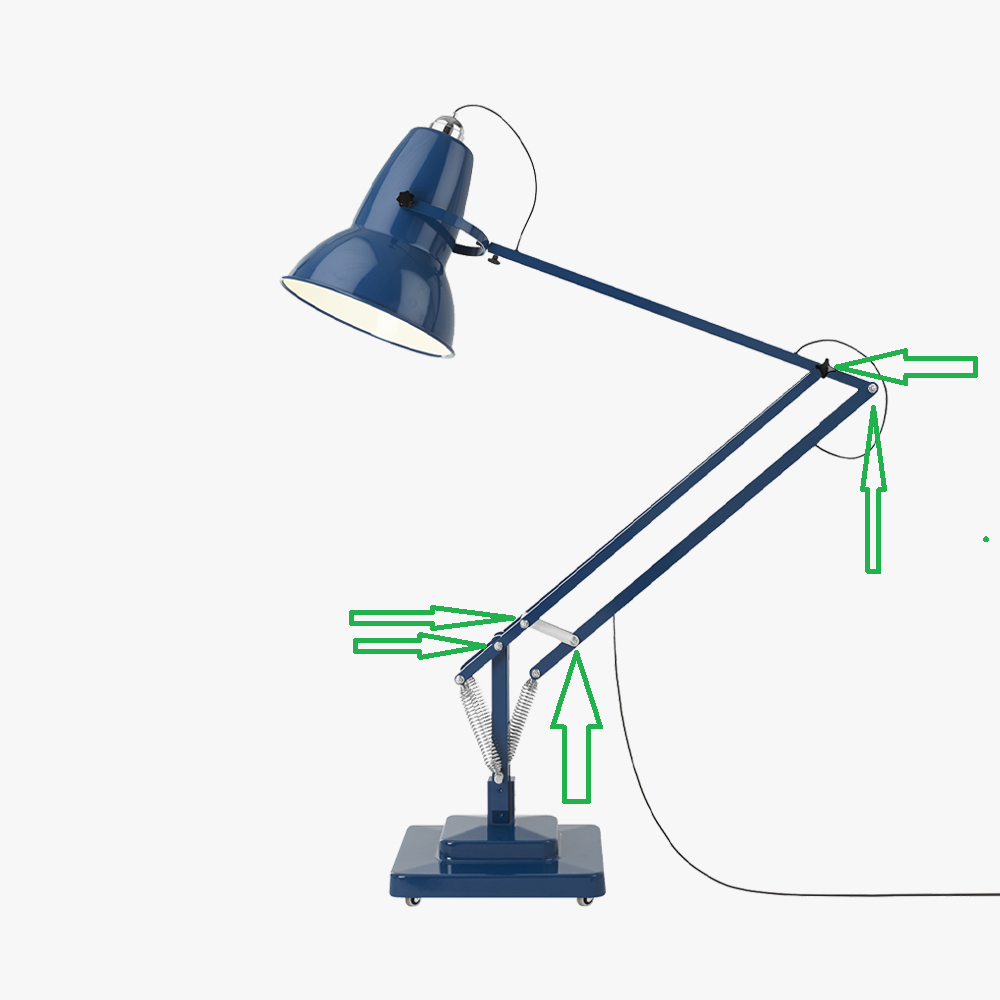 Please tighten these up gradually to avoid overtightening the screws and check the balance after each turn.
The springs for the Giant range are custom-made and rarely present an issue with the balance of the lamp.
If this does not resolve your issue, please get back in touch with us for further advice contact us