Our repair and rewire services ensure your products are safe for many more years of faithful service. Please note that the repair service is for genuine Anglepoise products only.
If you're unsure which model lamp you have, please check out our helpful guide here. If you're still unsure, please contact our Customer Support Team who will be happy to help.
Since launching our Rewire Service, we have successfully rewired over 200 lamps (and counting) that are now sitting proudly on their owner's desks.
We understand that our lamps are sentimental to our customers, so if they break, we want to make the process of getting them back up and running is as easy as possible.
Here's what to expect:
Once you have placed your Repair Service order, our friendly Customer Support Team will contact you to request some pictures of your lamp. This is so that it can be assessed, and we can ensure it is eligible for the service.
If your lamp is eligible for the Repair Service, we will then organise for some bespoke packaging to be sent to your address. If for any reason your lamp is not eligible, we will let you know and refund you.
Once you have received the packaging and carefully boxed your lamp up, we will arrange for our courier to collect it from you on a suitable day.
We will then let you know when it arrives at our HQ and our Repair Team will start working their magic.
As soon as your lamp is rewired, and passes our electrical safety inspection, it will be returned to you.
Our usual turnaround for rewires and repairs is around 4 weeks.
You can purchase a repair service and find out more information about what is and isn't included, on our website here.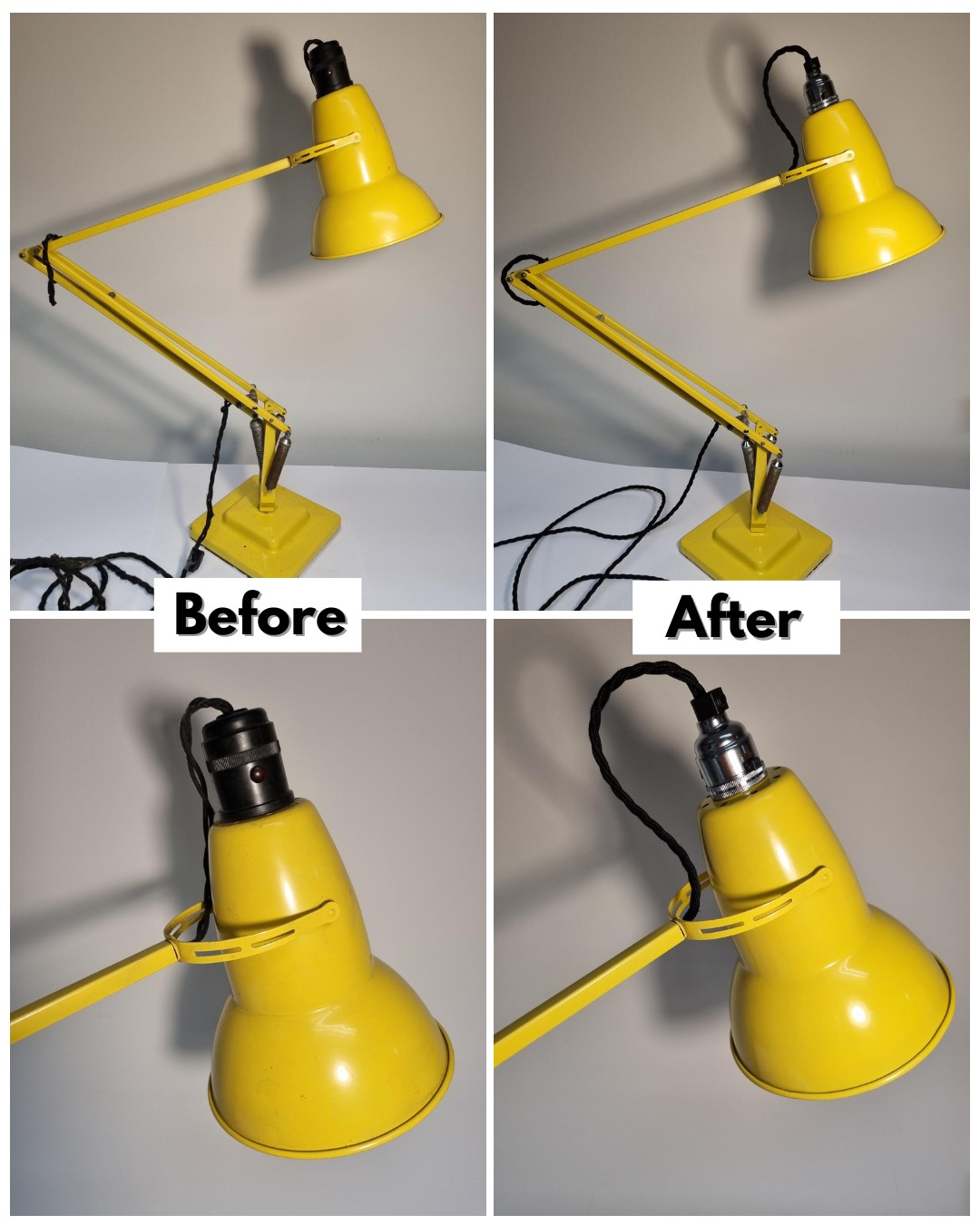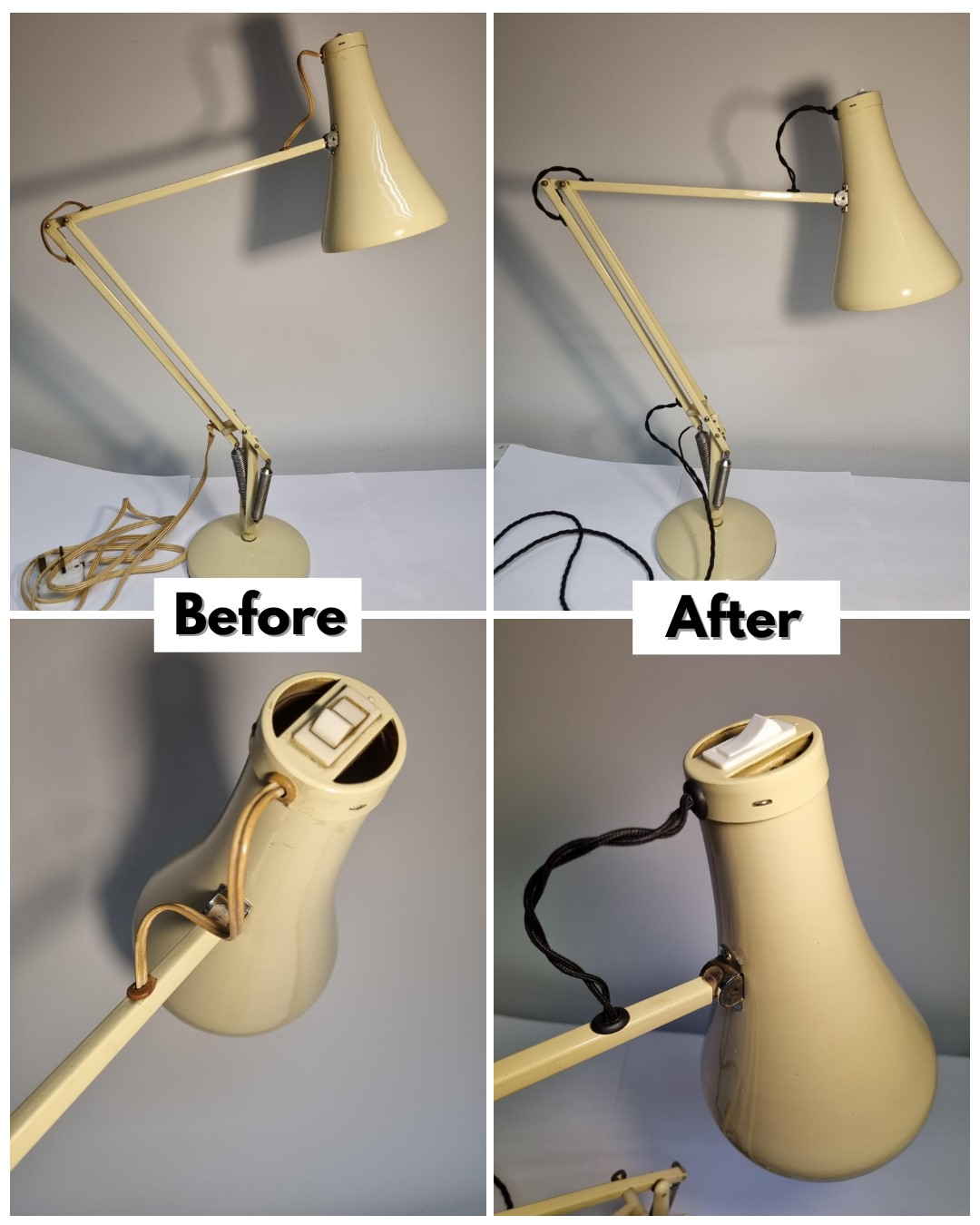 It doesn't stop there!
We don't just repair and rewire our vintage lamps - in the unlikely event that you have an issue with one of our newer products, and it's not covered under our Guaranteed for Life warranty, please contact us and we will be happy to advise on what your options are.