We've put together several visuals breaking down the main components of two of our most recognisable lamps: the Type 75™ and Original 1227™.
The below components generally have the same name across our range, including 'Mini' and 'Mini Mini' variants. Whether it's springs, grub screws or linkage bars, our diagram should cover the main parts.
If you have have a question about a specific component, please quote the part name when contacting us.
Original 1227™ Desk Lamp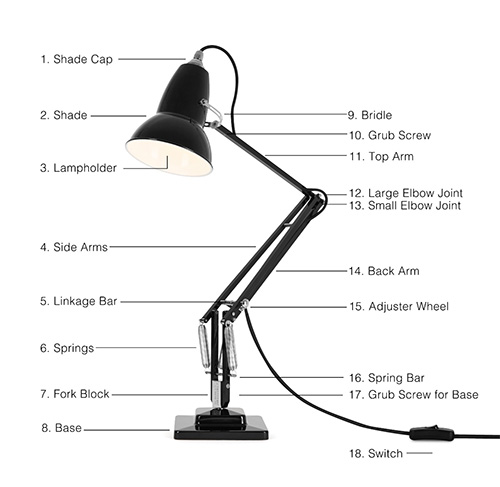 Type 75™ Desk Lamp